INTRODUCING KAATSU
KAATSU is a Japanese fitness device that enhances athletic recovery, turbocharges workouts, and improves rehabilitation.
A smartphone app controls small compressors on Air Bands that apply specified pressures to the upper arms or legs. This additional pressure causes the limbs to become engorged with blood which creates a variety of beneficial physiological effects.
KAATSU is used by NHL, MLB, NBA, amateur and Olympic athletes to recover faster from athletic output, to enhance training, and to help speed rehabilitation from injuries. It is available for personal and professional use. KAATSU Canada is the exclusive distributor of genuine KAATSU products in Canada.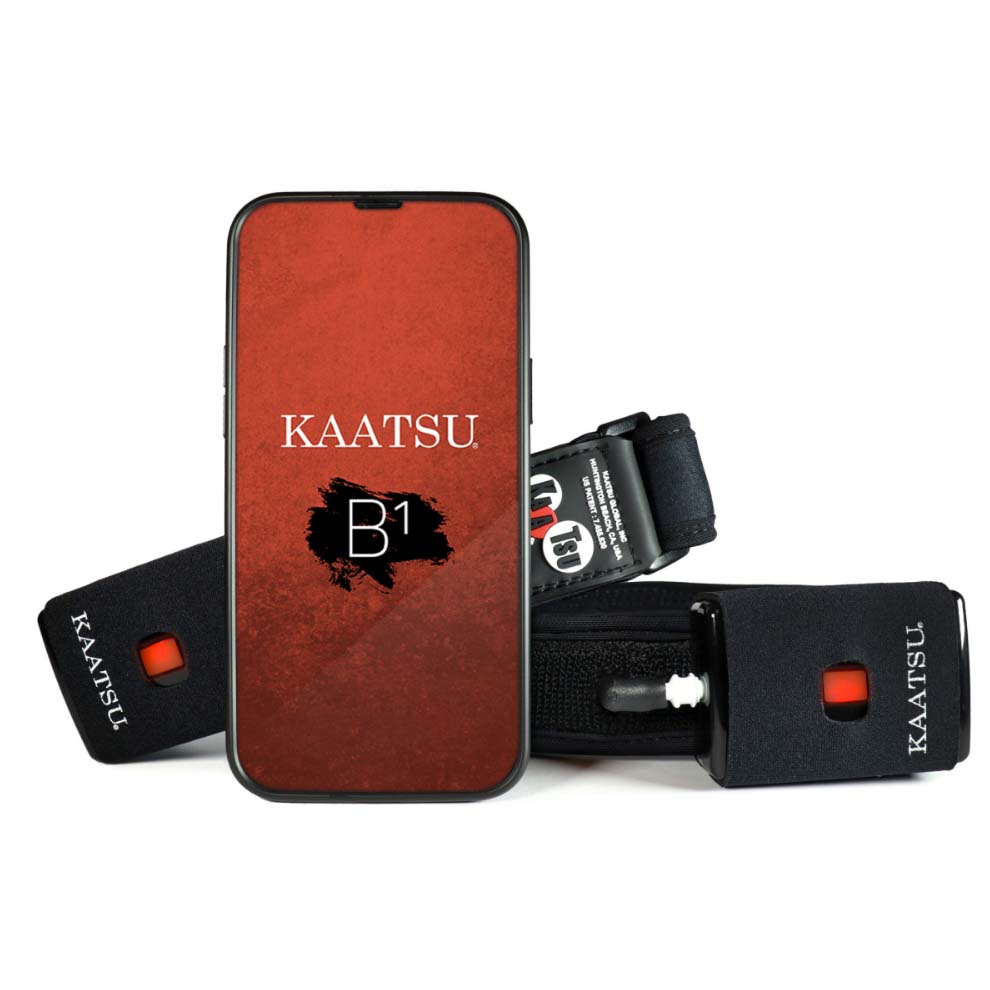 RECOVERY
After any physical activity and especially at elite levels of sports, the ability to recover physically is key to helping to remain injury-free and be able to perform at one's peak sooner. KAATSU's unique and patented Cycle mode speeds the elimination of metabolic waste from the body. KAATSU Air Bands apply compression, slowing the venous return of blood to the heart from the arm/leg, creating a buildup of pressure and blood in the limb. When the compression is released, blood quickly returns to the heart, "flushing" metabolic waste in the process. The KAATSU Cycle helps reduce inflammation and enhances the body's ability to recover from athletic output.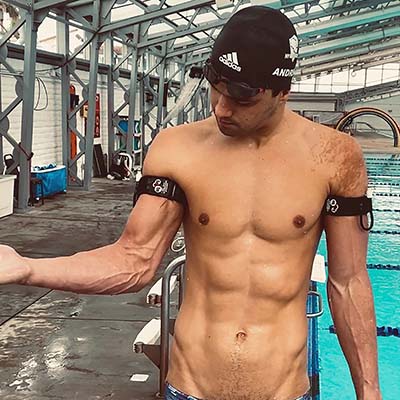 During the meets, I use KAATSU after each session to flush out and recovery especially since we did not have access to a massage therapist. With my event schedule and length of meets, I would not have been able to perform my best without KAATSU to help me recovery quicker.
~ Michael Andrew, USA Swimming Olympic Gold Medalist
PERFORMANCE
KAATSU gives athletes of all levels a competitive edge. Safely engorging your muscles with blood leads to healthful metabolic stress, increased muscle protein synthesis and growth hormone secretion that contributes to muscle growth and strength, speed, and stamina gains at lower intensities and loads – in less time than it would take using conventional training methods.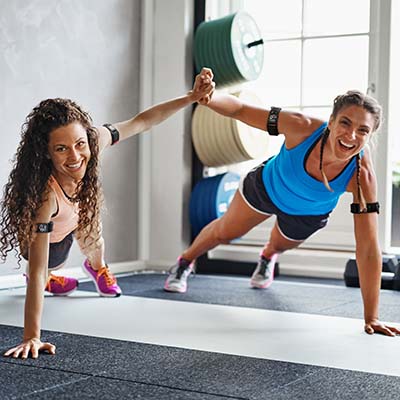 I don't like using heavy weights. I am strong, but lean, and like variety in my training. It is easy, to do light and efficient when I am traveling. I only promote stuff that works for me. The results speak for themselves; it works for me. I am a big believer in KAATSU.
~ Hawley Bennett, 3-time Canadian Olympian
REHABILITATION
Using KAATSU triggers the body to secrete higher levels of Human Growth Hormone (HGH) which speeds recovery from injuries. Injury recovery often requires people to rest, stay in bed, and limit movement. KAATSU used during this phase of recovery has been shown to reduce muscle atrophy, allowing rehabilitation to proceed faster once the mobility issues are removed.
KAATSU is a game-changer for injured people . . . it cuts down the recovery time by half.
~ Stephen McCain, Olympic Gymnast
KAATSU RESEARCH
Research on KAATSU has been extensive and has proven KAATSU's safety and effectiveness. A decade of research took place at the University of Tokyo Hospital from 2004~2014, overseen by Dr. Sato and top Japanese cardiologists.
KAATSU was recently presented at the 37th World Congress of Sports Medicine to explain the latest developments for elite athletes and to showcase the research into the benefits of the unique and KAATSU Cycle mode.
Click here for links to KAATSU research papers.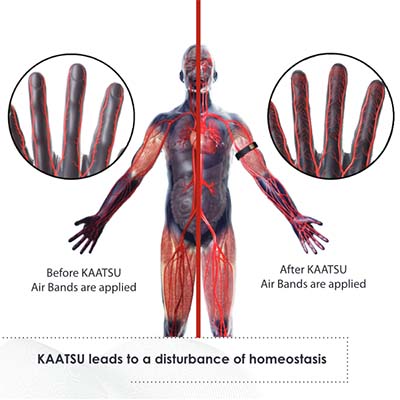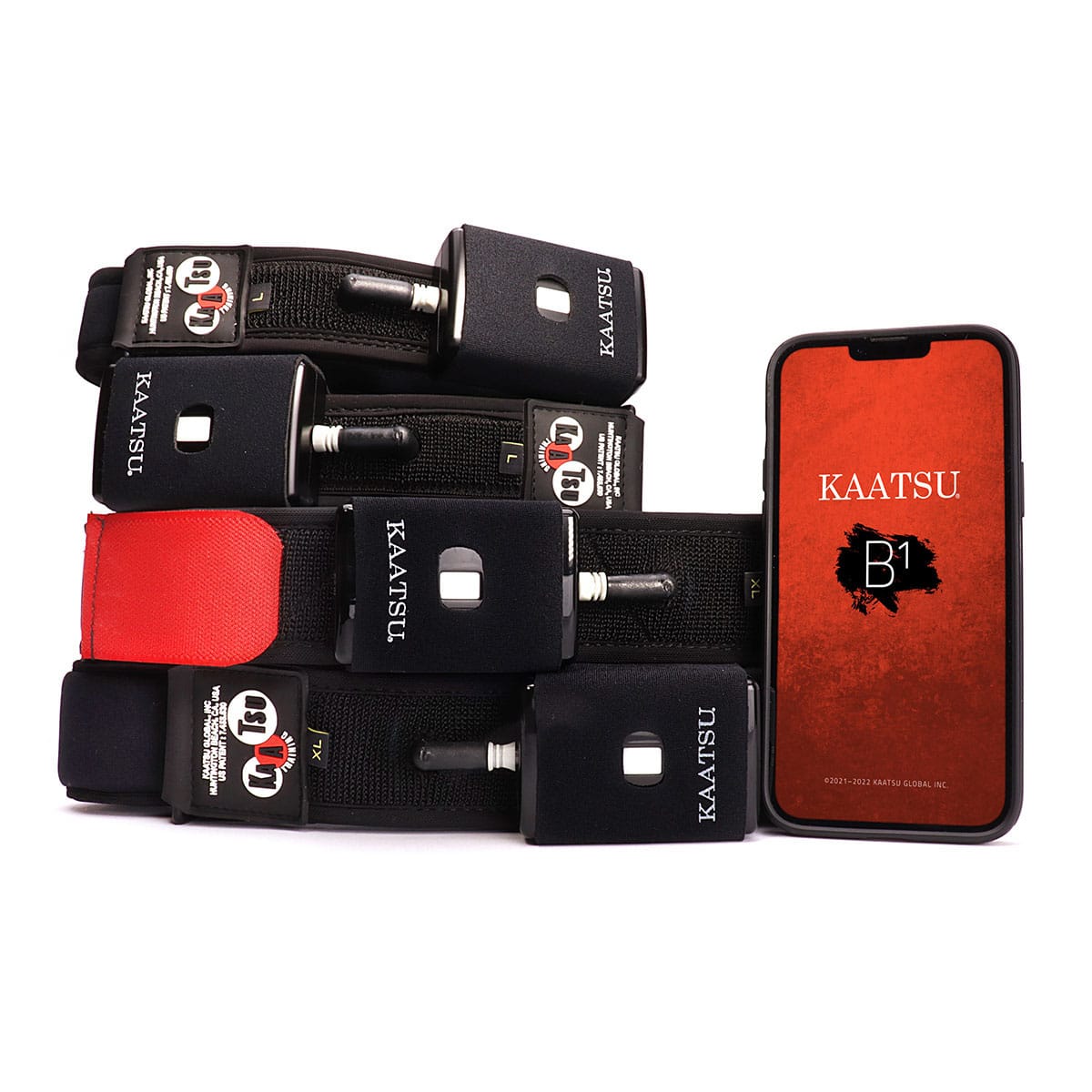 KAATSU B1 Quad
Featuring four compressors (one per Air Band) for the ultimate in convenience and freedom of movement. Bluetooth controlled via the KAATSU B1 app (for Android and iOS).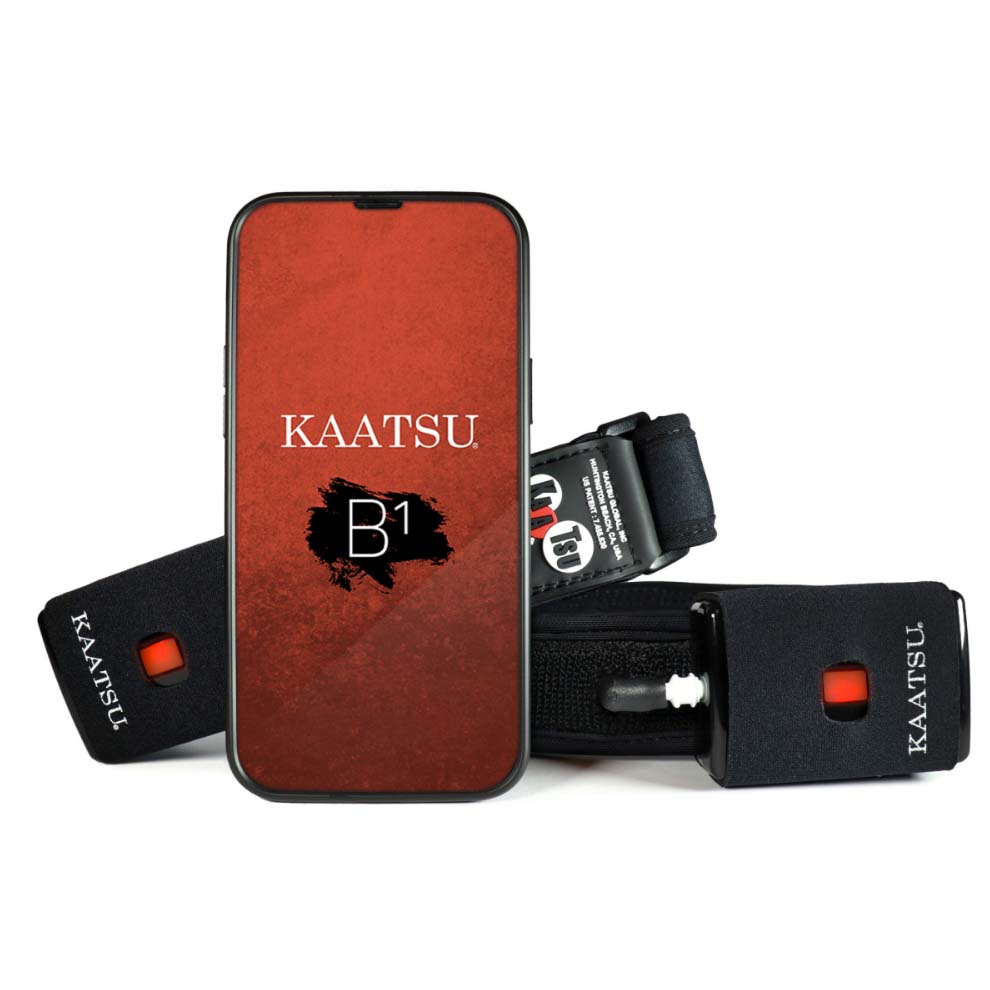 KAATSU B1 Dual
Featuring two compressors and four arm bands, the Dual provides cordless convenience and complete freedom of movement. Bluetooth controlled via the KAATSU B1 app (for Android and iOS).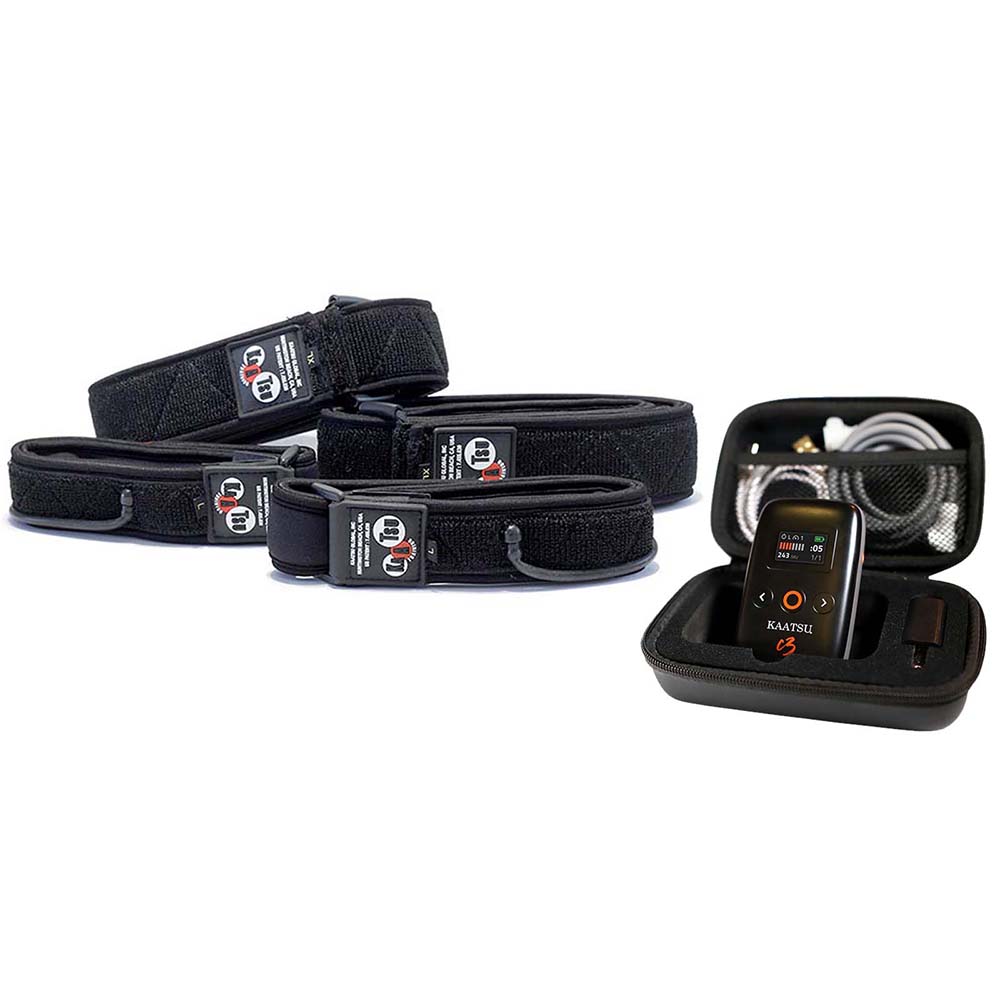 KAATSU C3 Bundle
The KAATSU C3 can be used by almost anyone, anytime, anywhere. Featuring a ruggedized design, the KAATSU C3 is the workhorse of the KAATSU family. C3 Air Bands can be used in the water for training or therapy purposes.