Japanese Olympic athletes have been using KAATSU since the 1988 Seoul Olympics. The 2014 Sochi Olympics were the first Olympic games where non-Japanese athletes used KAATSU. If you're an athlete, you'll benefit from KAATSU.
In the sporting world, you'll find athletes in virtually all major sports using KAATSU for recovery, rehabilitation, and to improve athletic attributes like speed, stamina, strength, and size. When you think about the highest echelons of sporting events, the difference between Olympic gold and silver performances can be matter of tenths of a second or a few centimeters.
KAATSU gives athletes of all levels a competitive edge. Safely engorging your muscles with blood leads to healthful metabolic stress, increased muscle protein synthesis and growth hormone secretion that contributes to muscle growth and strength, speed and stamina gains at lower intensities and loads – in less time than it would take using conventional training methods.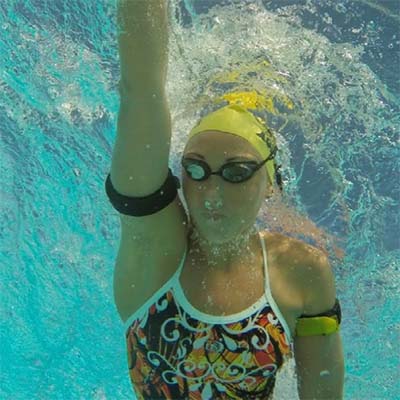 Benefits of KAATSU for Athletes
Low-Load Training is Easier on the Body
KAATSU training uses low loads (10~20% of 1RM). Conventional resistance training causes microscopic damage or tears to the muscle cells. You have to repair this damage before growing stronger. Properly done, KAATSU produces a significant release of growth hormone (and other beneficial substances) without the typical catabolic effects. You'll develop strength faster using KAATSU.
Short Training Sessions
Training sessions using KAATSU are typically no more than 20 minutes long. You can fit an intense workout in a short period of time, allowing for greater training flexibility.
Improve VO2max at Low Intensities
KAATSU creates a low level of hypoxia in the limbs which acts as a trigger to increase muscular endurance. Despite lower-intensities, there is a clear improvement in VO2max after using KAATSU, even in highly-trained users.
Improved Technique and Coordination
KAATSU training quickly causes muscle fatigue. Training under these conditions produces improvements in coordination and technique. Using KAATSU allows you to get the benefits of fatigue training without risking injury or overtraining.
The above video features Dr. David Chao, MD – also known as @ProFootBallDoc – an Orthopedic surgeon & sports medicine specialist, Head Team Physician for the San Diego Chargers for 17 years, X-Games Chief Medical Officer for 19 years, and currently runs the OASIS Medical Group treating many high profile professional athletes from the NFL, NBA, MLB, and NHL – talking about how he was a fan of Blood Flow Modification (also known as Blood Flow Restriction) before it was commonly known in North America, and how KAATSU is the "Unicorn" – one of those rare, new methods that does what it says and is something he applied extensively in his sports medicine career.
Dr. Chao is the Chief Medical Officer for KAATSU Global.
Get KAATSU Products in Canada!
KAATSU products and protocols have been proven safe and effective for decades. Suitable for all ages and abilities, the KAATSU family of products are an ideal way to improve health, fitness, rehabilitation, and recovery.
KAATSU products are available for personal or professional use.