Recovery is a crucial component of any active lifestyle. Using KAATSU to enhance your blood circulation and reset your physiology will help your body feel its best in a shorter period of time. It's a proven, safe technology that anyone can use to feel better, sooner.
Athletic Recovery
Whether you've just finished a hard workout or a competition, KAATSU will help you recover faster. Athletes use KAATSU between heats at races to help flush metabolic waste from their systems faster.
Insomnia and Jet Lag
There are several KAATSU protocols that can help you resolve the physiological issues caused by travel and disrupted circadian rhythms. The convenient, gentle and precise KAATSU Cycle done in the passive mode – or with light multi-joint movements helps reset your circadian rhythm. The KAATSU Cycle is a unique, patented feature of KAATSU equipment, and it's one of key factors that sets KAATSU apart from BFR.
Recover Faster by Warming Up Better
Because KAATSU works as both a low-impact warm-up and a dynamic way to optimize your body's recovery, you can perform at your best every time you step on the field, gym, workout mat, treadmill, return from the office, or a long hike or bike ride. Going into an activity without warming up well will cause more stress on your body. Use KAATSU to warm up so you can perform better and recover faster.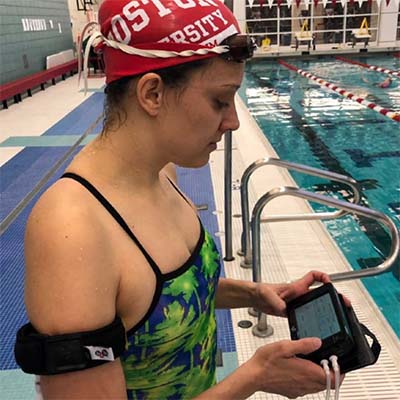 Get KAATSU Products in Canada!
KAATSU products and protocols have been proven safe and effective for decades. Suitable for all ages and abilities, the KAATSU family of products are an ideal way to improve health, fitness, rehabilitation, and recovery.
KAATSU products are available for personal or professional use.